November 12, 2021
The latest edition of Your Home – Australia's guide to environmentally sustainable homes – is out now!
Your Home is Australia's most comprehensive guide on how to achieve a more energy efficient and comfortable home with lower energy bills.
Your Home is the result of a 20-year partnership between the Australian Government and the building, design and research communities. It provides comprehensive, independent advice to help create the sustainable, energy efficient homes of the future.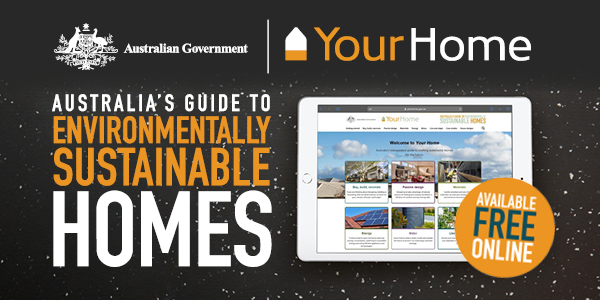 The new edition of Your Home includes updates on emerging technologies and energy efficient design. It also includes new content on building in bushfire-prone areas, how to achieve 'Passive House' standards, building using hemp masonry, renewable energy systems and batteries, and condensation, ventilation and airtightness. For the latest expert advice, visit yourhome.gov.au for the free online resource, or buy the book.