August 30, 2021
Upcoming CSIRO Webinar! – Thursday September 2nd
What comes first, the zero carbon housing product, or consumer demand? Builders often say that there is no mainstream demand for sustainable housing, but if you ask consumers, they will tell you there isn't enough product on the market to choose from. Are they even speaking the same language and will we ever get the mainstream housing market to adopt high performance housing?
Have you ever tried to convince someone to start using more sustainable practices, reduce their food waste, recycle more, or simply tried to get your kids to turn off the lights when they leave the room only to be frustrated that they completely ignore everything you just told them?
You gave them all the right information, the business case was compelling, and don't get me started on the moral imperative to address the major environmental and social challenges facing our world. You find yourself constantly frustrated and thinking to yourself – "why don't they get it?"
In this webinar we are going to be talking about how to talk about sustainability as we explore some fascinating initiatives associated with energy efficient housing. Our three expert speakers will use social science, brand and marketing and reality/lifestyle TV to make sustainable housing mainstream. Join us for insight into the latest thinking about communicating sustainability.
Danie Nilsson is a behavioural scientist and postdoctoral research fellow at the CSIRO with a passion for finding innovative solutions to global social and environmental problems by understanding human psychology and designing behaviour change interventions.
For the last three years, Danie has been leading the applied social science research aimed at using mass media to influence consumer behaviour and drive Australia's sustainable housing market.
Prior to joining CSIRO in late 2016, she completed her PhD at the University of Queensland in Conservation Psychology conducting international field work to investigate the social psychology of community-based conservation programs to conserve the Sumatran Orangutan.
She has worked internationally and nationally with many government, industry, NGO, local community, and university partners in the environmental and energy space. Currently she is working with NSW DPIE and the Blue Tribe Company to design a longitudinal evaluation of the impact of a new lifestyle reality TV show designed to mainstream sustainable housing.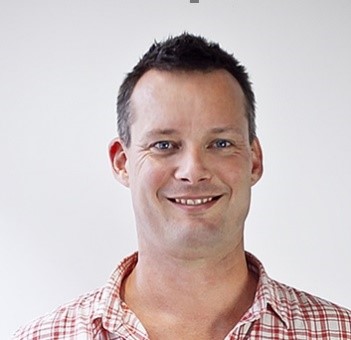 Ben Peacock is Founder of Republic of Everyone, an award-winning and world-leading brand, sustainability, and innovation company.
He combines creativity, ideas, and an entrepreneurial spirit to achieve the company's mission to "make doing good, good for business."
Ben is co-founder of Australia's biggest community day, the Garage Sale Trail and author of 'Lessons from My Left Testicle', a book about beating cancer and learning to live.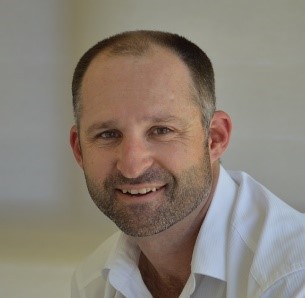 James McGregor is the CEO and Founder of the Blue Tribe Company and works with innovators, change makers, and leaders to develop scalable solutions to some of our most challenging environmental and social problems.
Prior to founding the Blue Tribe Company in early 2017, James was the Project Director (Major Projects) with the CSIRO and was responsible for the project management, business development and commercialisation of major low emissions energy research programs. He has been involved in the development of world record breaking solar technologies, has led projects to capture carbon dioxide from coal fired power stations, and he has even served as a Cavalry Officer in the Australian Army