December 1, 2021
By Kate Cranney
The Australian Housing Data portal has now collected one million energy rating certificates from Australian homes, giving researchers, regulators, and industry associations an unprecedented snapshot of the energy efficiency of the nation's housing stock.
How do we know whether new homes in Australia are becoming more energy efficient?
Every new home in Australia requires an energy rating certificate. Energy rating certificates includes key information on how large a house is, what it is made of, how well insulated it is, and other data on energy efficiency, including its energy efficiency rating out of 10 stars.
The CSIRO-led Australian Housing Data portal collects these certificates from around Australia. Since CSIRO began collecting certificates in 2016, the portal has allowed researchers, regulators, and industry groups (like the window and insulation industry associations) to accurately analyse trends in the energy efficiency of Australian homes. And in November 2021, the portal clocked one million energy rating certificates. This equates to more than 10 per cent of the total number of Australian homes.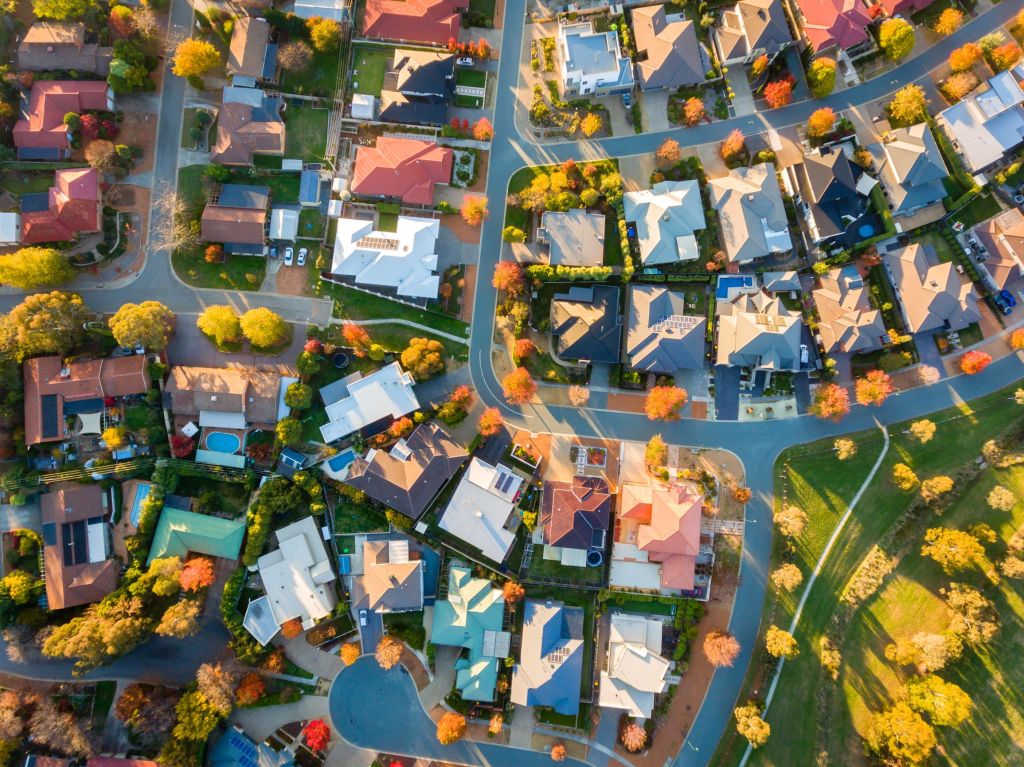 What can we learn from one million energy rating certificates?
Michael Ambrose is a Senior Experimental Scientist with CSIRO's Energy team, and a former architect.
"One million energy rating certificates gives us an unprecedented insight into the new housing market – it gives us an excellent overview on what is being built now, and what has been built in the last decade [as the regulations haven't changed in the last 10 years]," he said.
"It also gives a good picture of local variation in homes — because the data is location specific — and a broad understanding of how Australian homes are changing over time."
The data from the portal is also used to assess the impact of regulations, and to bust myths about energy efficient homes.
Tony Isaacs is a sustainable building specialist, consultant and former architect. He works with government on policy development and evaluation.
"I was in Vienna in 2018 when Michael Ambrose presented the work on the [Australian Housing Data] portal, and it was clear that no one in the USA or EU had access to such a rich data resource to help policy development. It is world-leading," he said.
Recently, Tony has used the portal to help develop the forthcoming National Construction Code (NCC) 2022 regulations.
"The portal is an invaluable tool for the development of building energy efficiency regulations. One of the hard things to do when evaluating the impact of new regulations is understanding the business-as-usual case," he said.
"The portal provided fantastic data to help us understand how the industry is responding to the current 6-star standard: for instance, the insulation levels, the type and area of windows used in different climate zones, and the usual roof colour."
He explained that if this starting point was wrong, you would not be able to accurately evaluate the impact of regulations. And, according to Tony, the portal has reduced the cost of developing new regulations
"I also used the portal to develop heating and cooling load limits [the amount of energy that would need to be added to a space to maintain the temperature in an acceptable range — a new requirement of the NCC]. Before the portal, we had a data dump of 150,000 records [energy rating certificates] that took us a week to analyse ourselves. Now, we can look up the data ourselves with one million records, and it only takes a few minutes. CSIRO also helped by developing custom data windows to the portal to help us see how load limits affect buildings with non-standard construction."
And now, with more than one million certificates on the portal, the data will be even richer.
The million-certificate milestone was announced as energy assessors from around the country gathered for the biannual Australian Residential Energy Rating conference. The online conference featured speakers including Lord Mayor of Sydney, Clover Moore, sustainability expert and TV host Josh Byrne and industry leaders including Jodie Pipkorn, Rob Murray-Leach, Davina Rooney and Kristin Brookfield. You can see highlights on our Twitter events stream.
This article first published in CSIRO ECOS. Go to original article here.